Last night's unveiling of
Alexander McQueen: Savage Beauty
In recent years, the Metropolitan Museum's Costume Institute Gala has embraced accessible themes that are easy to get pumped up about: superheroes, supermodels, American style.
But this year, the fashion world's biggest party took a bittersweet, more deeply felt turn inward,
organizing itself around the work and memory of the late Alexander McQueen.
Natasha Poly with Wang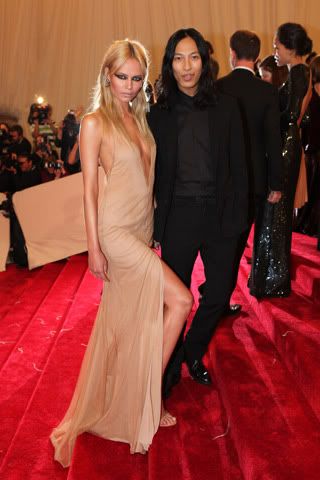 Anna Dell Russo
Ashley Greene
Emma Roberts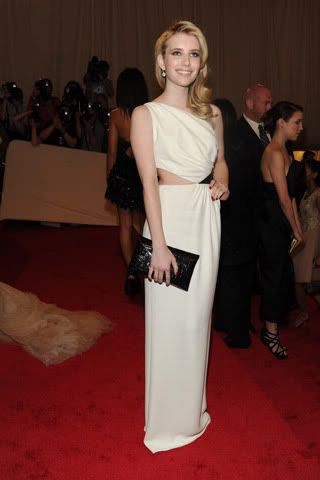 Britt in Nicole's design Winter Kate
Alexa Chung
New Mom and Dad (Miranda and Orlando)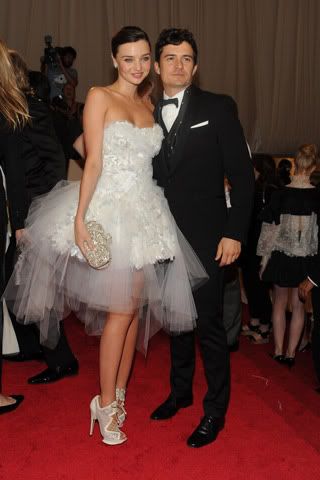 Elle and Dakota Fanning
I love this dress from Topshop Unique
New redhead girl, Blake Lively with Karl
Mary-Kate Olsen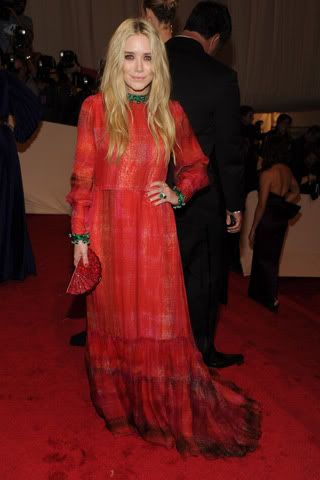 Ashley Olsen
The most outstanding woman must be her! Gisele!!!
bubbye ladies :) xx
All photos are from
STYLE.COM