My Favorite Thai Blogger: P'Ploy from P.O.Boxstyle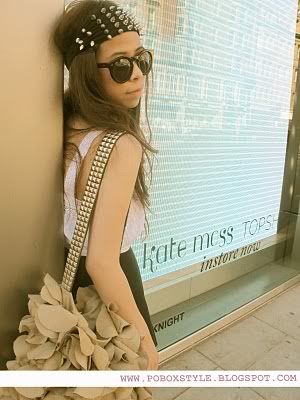 My favorite foreign blogger was already written.
so now its time for my thai fav blogger.
I accidentally found her blog on my friend's blog.
and the day i found, i couldn't stop myself from reading it.
i finished her whole blog that day. LOL
And yes She has inspired me a lot of styles.
such as pairing girly diamond necklace with rock tee.
the contrast of them is standout and real.
Also, one of a lot a lot of things i like about her blog is ...
her photos. they are very unique and "เกินเอื้อม" (like she loves to say)
Now she has a POBOX activity which i'm (also) interested in :P
check
this
out to find out what the activity is about.