multiple watches in one hand.
weird or cool?
i've been fascinated by the trend of wearing multiple watches.
this trend has been followed for a long while.
some ppl do hav an excuse bcuz mayb they live in a different country from their lover.
but... i don't hav any excuse at all. All my beloved ppl live in Thailand.
but who cares? since i love it! :P
i just bought 2 casio watches from my friend.
i chose Casio firstly bcuz its cheap and secondly it fits various styles.
wearing them with lots of bracelets and rings would be Fabulous!!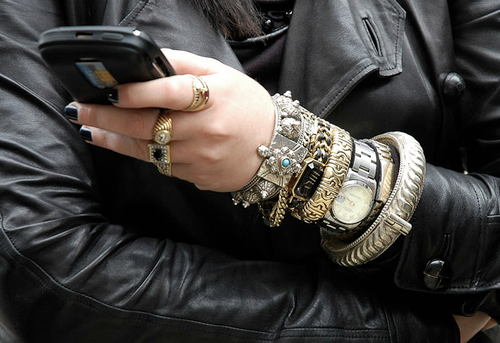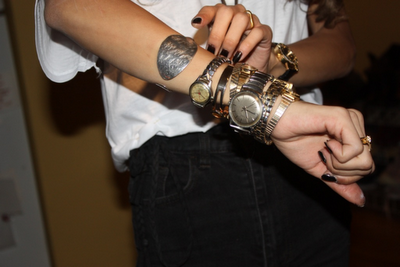 Sugar's version.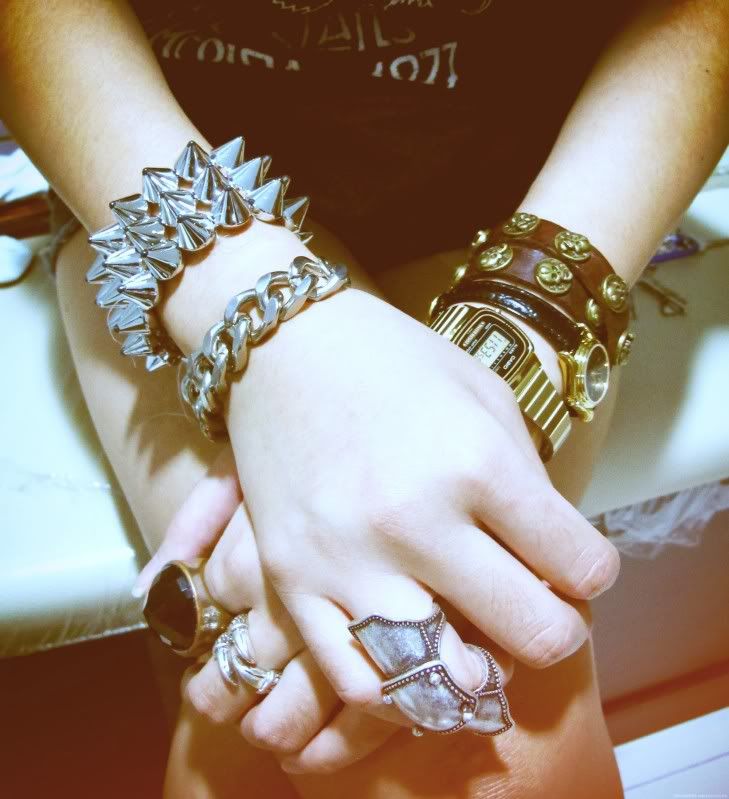 source: stockholmsstreetstyle, godblessysl, copycat