Spiked Headband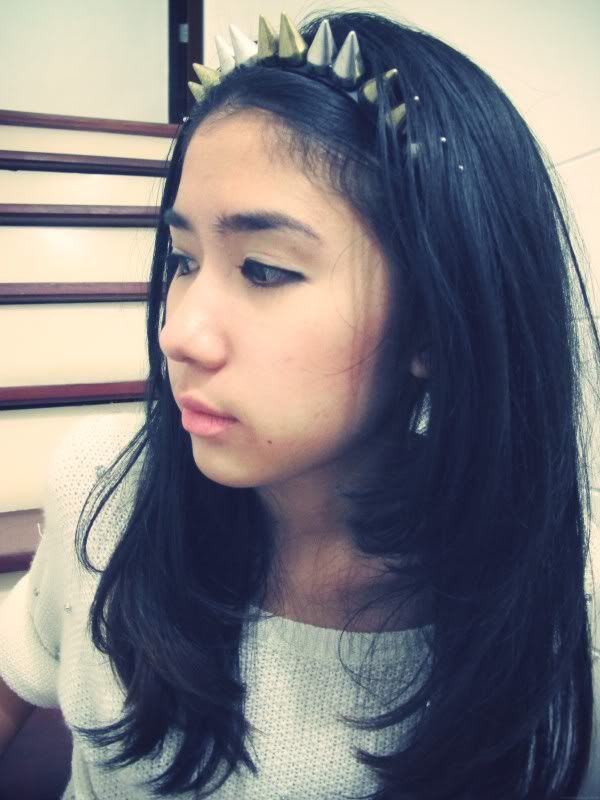 Ring a bell when seeing this headband?
Remember a year ago the famous spiked headband from Givenchy?
Well, even though the one above doesn't look exactly like the Givenchy's,
it can substitute bcuz of its much lower price.
So...do you like or do you hate my new spiked headband?
Well, if asked me, i would say both.
Once I saw it, it just struck me that I needed it!
But once I tried it on, I started to hesitate, cuz as you can see, it's a bit dramatic!
not the headband you can wear everyday.
(and Thanks to N'First, I discovered this headband thru her.)
And pleaseee don't tell me I look like "the Statue of Liberty"
cuz I know I really do...lol
.
Oh! by the way,, please please please text 4567899 type 3
to help those who are suffering from flood.
I feel really sad for them.
So at least we can help them by showing that they aren't facing this hardship alone,
but we all Thai people will go through it together!
TEXT it! like RIGHT NOW!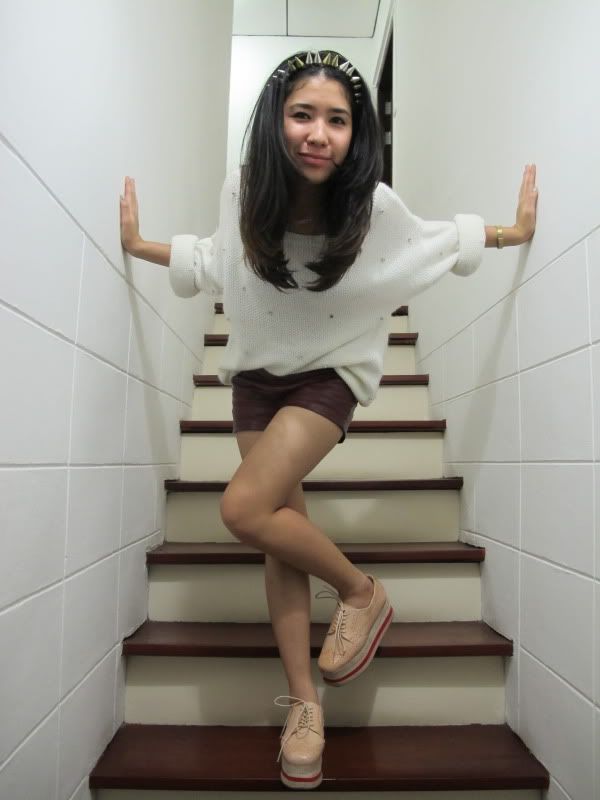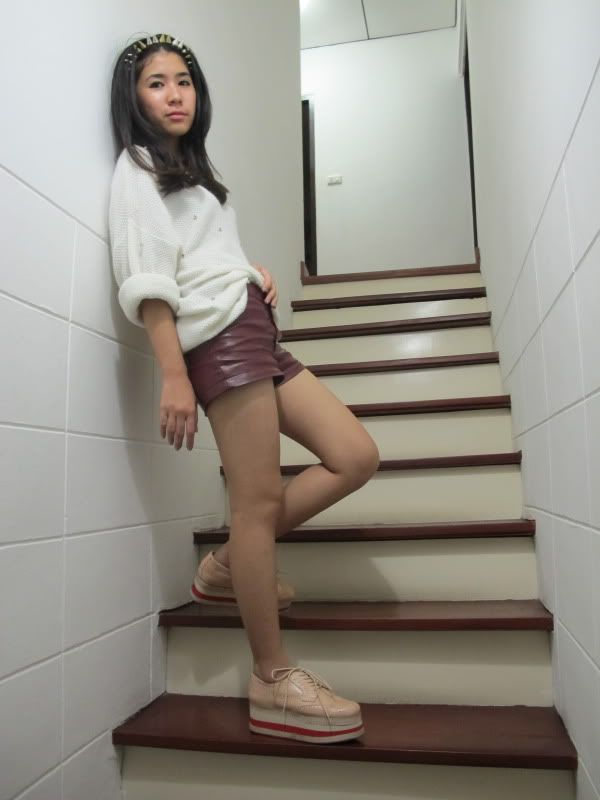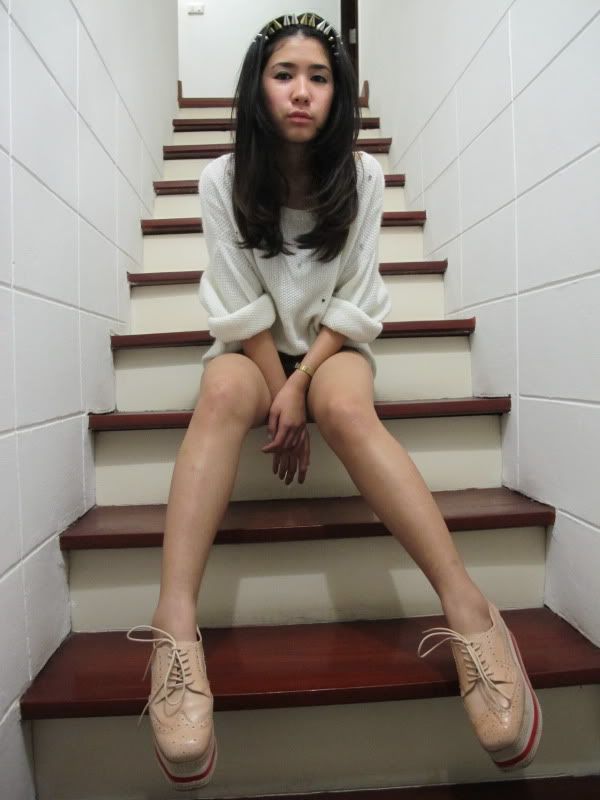 Topshop crystal slouchy jumper, Topshop leather shorts, Topshop spiked headband,
Jeffrey Campbell Ad Long.