American Apparel Accordion-Pleat Skirt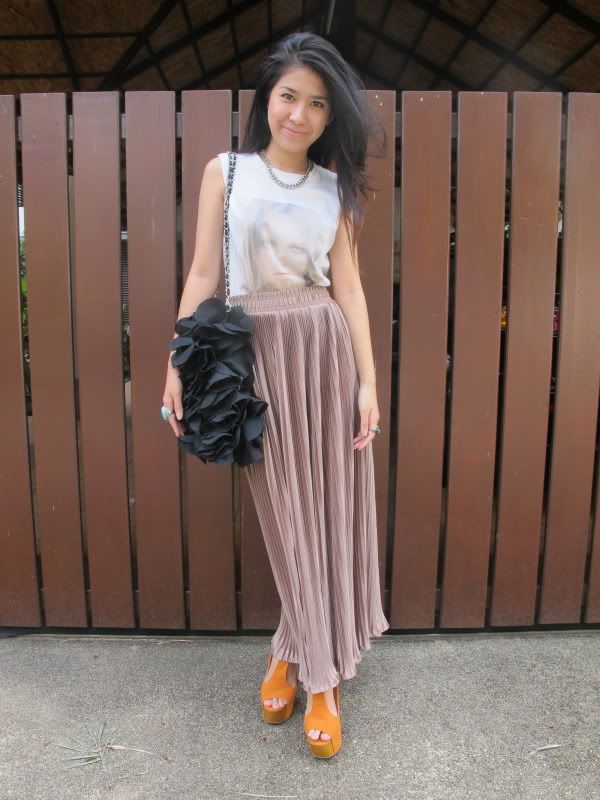 Yippy!!
Do u like my new skirt? Me? I don't like it. I love it! XD
It's just so perfect! so comfy (American Apparel never lets me down)
It looks simple yet its fabric is not.
and i love it cuz it makes the skirt not too normal.
although its a little bit too long for me. lol
Overall, its perfect for every occasion! =D
.
Since I was absent for a long time, this post contains two reviews.
Another recent purchase of mine is Jeffrey Campbell's FOXY!
i love it love it love it love it.
I had seen them since they weren't available in Bangkok.
i wanted the brown ones but the shipping fee was too high
Fortunately, now they are available in Villains SF store
and i can finally get my own in Orange suede.
The high platforms make it comfortable wearing
so my feet get balanced.
just one flaw that when they are still new,
the leather will be a bit hard thus they can bite my toes.
let's just hope that the leather will get softer when I wear them much often.
.
quite a long post, eh?
but hope u enjoy reading it.
Thanks.
^^
bye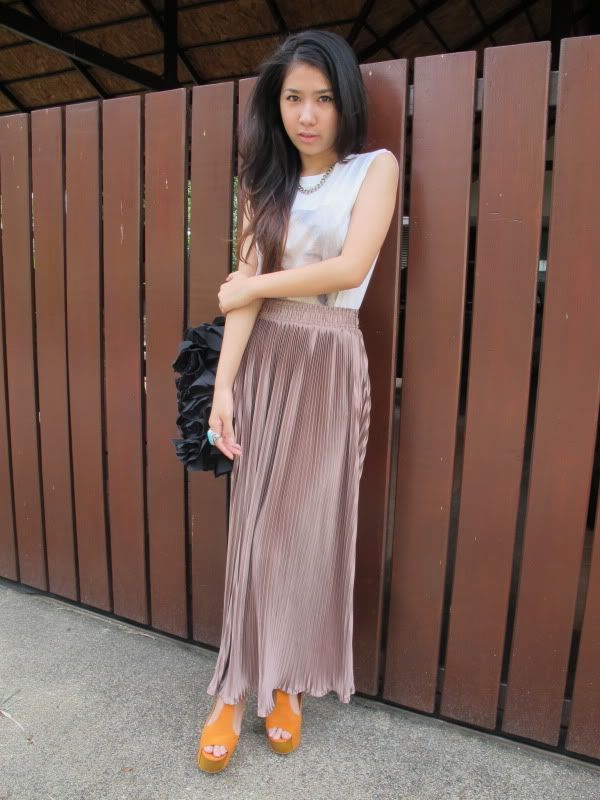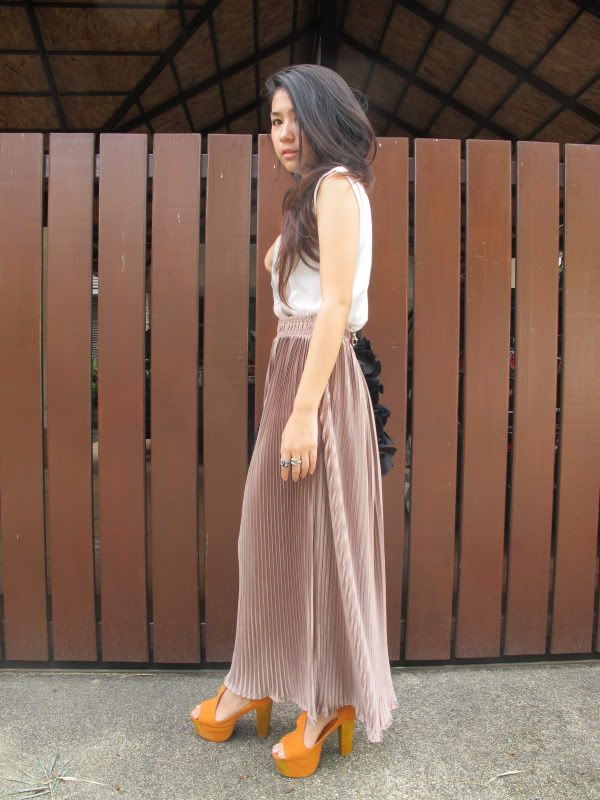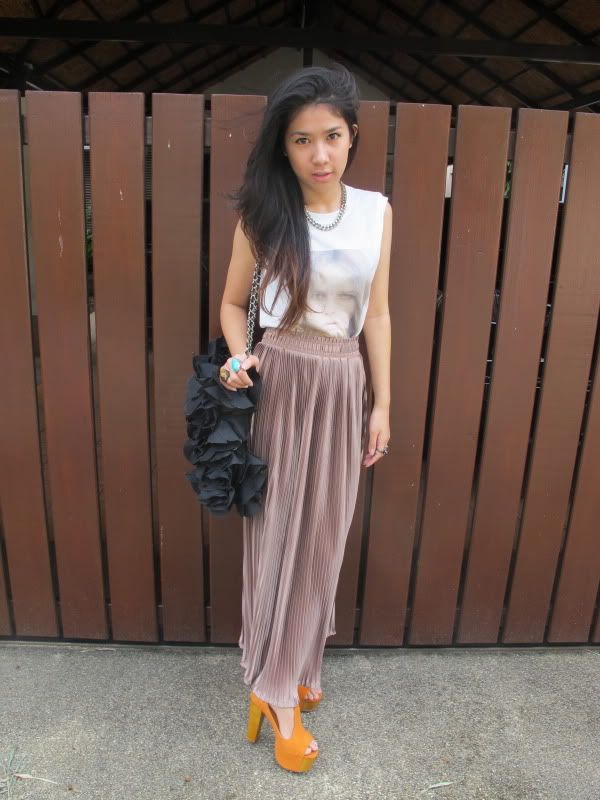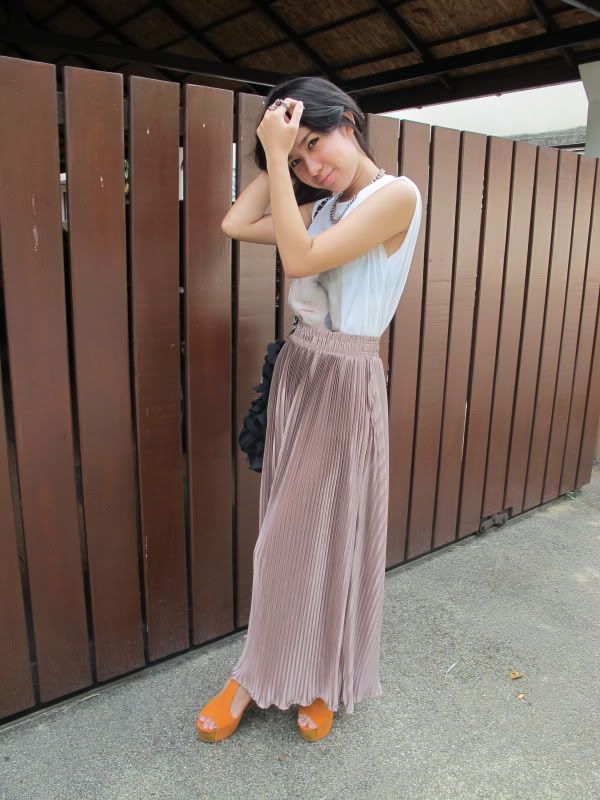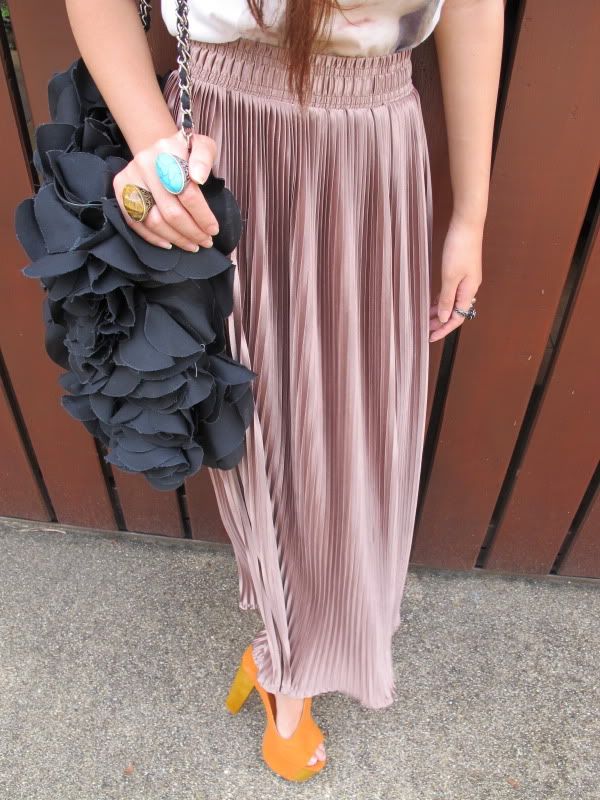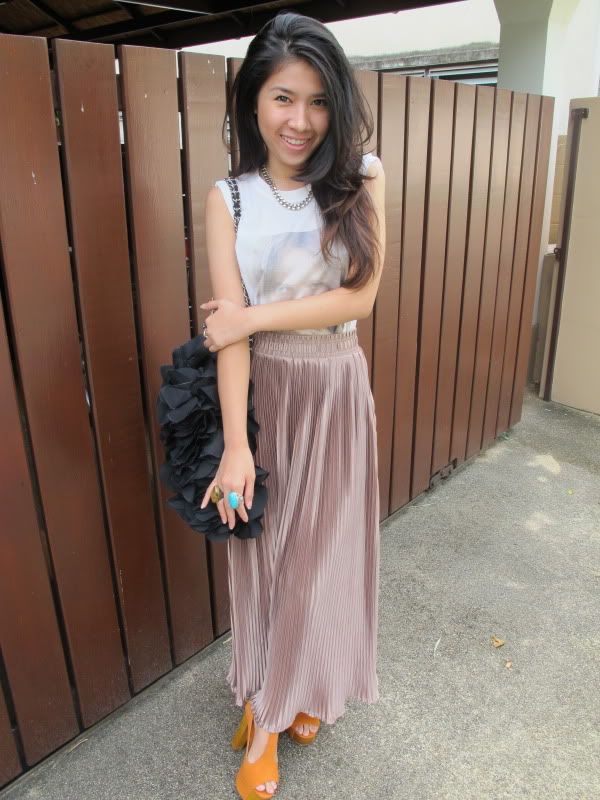 Jeffrey Campbell "Foxy" in Orange Suede, GGUB Blossom Bag, F21 rings