Did you enjoy your Christmas time? :D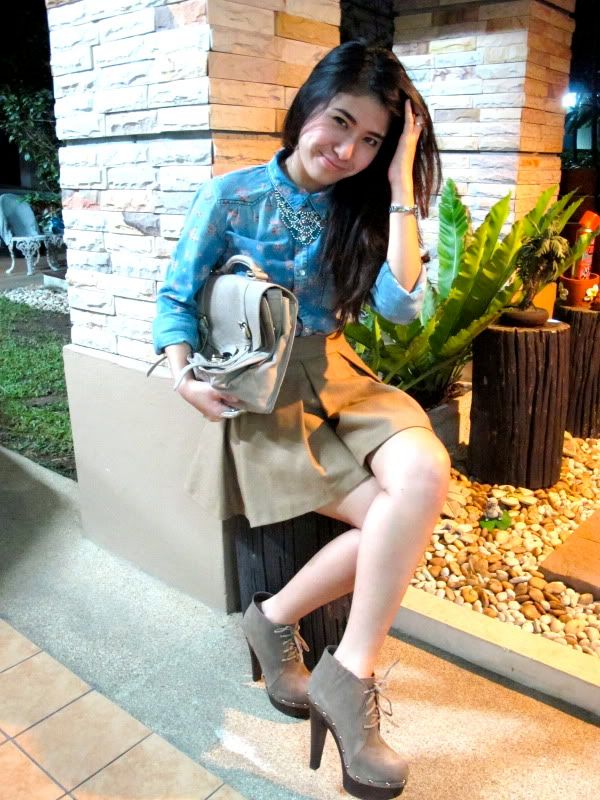 Yesterday I went to Siam Paragon and Central World to have dinner with my family.
and did some window shopping (cuz i'm so broke now haha)
but both places were so crowded x_x
so i didn't have a chance to take a photo with the beautiful christmas trees at all.
even if i could, the pic wouldn't be beautiful for sure.
anyway, i wore my new shirt. i lovveee this one very much
gotta say that im quite a big fan of jean shirt but this one is not a normal one.
cuz its rose printed :)
there are senses of both sweetness and coolness, agree? ;)


i pair it with my Topshop flannel flippy high-waisted skirt and Steve Madden boot heels.


Happy Christmas again :)
New Year is approaching, what are your wishlists gals? and where are u celebrating?
bubbye xoxo