Color Block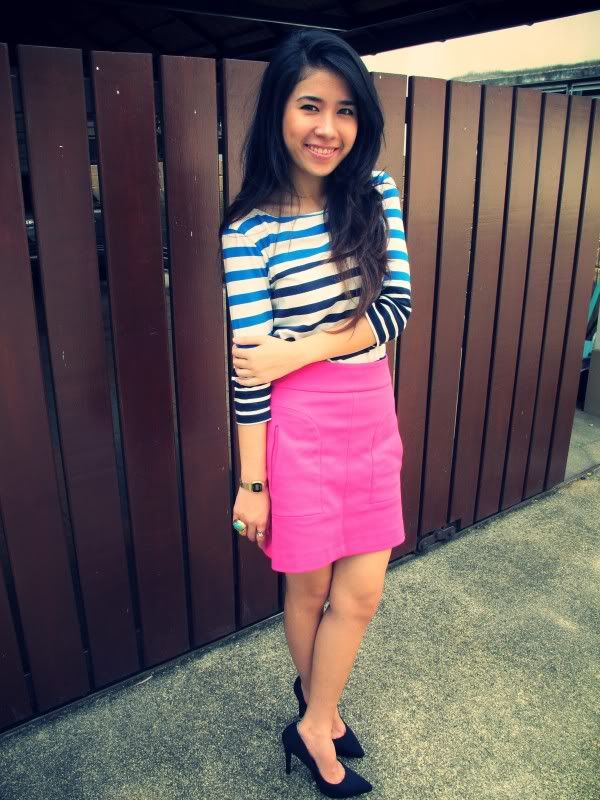 Can anybody tell me the secret to get rid of this laziness?
This outfit was from last week but due to this awful laziness.
i was so lazy to do anything!!! at all!!
Sorry i was absent again lol
I'll try to blog as regularly as possible. :)
I just got some amazing new items that i can't wait to show u guys.
by the way...i think i look older in this outfit :S
Zara striped top, Zara shocking pink skirt, Forever21 black pumps,
Topshop leopard clutch, YSL arty oval ring, and Rabbit blackberry case ^^


bubbye xoxo