Trip to Huahin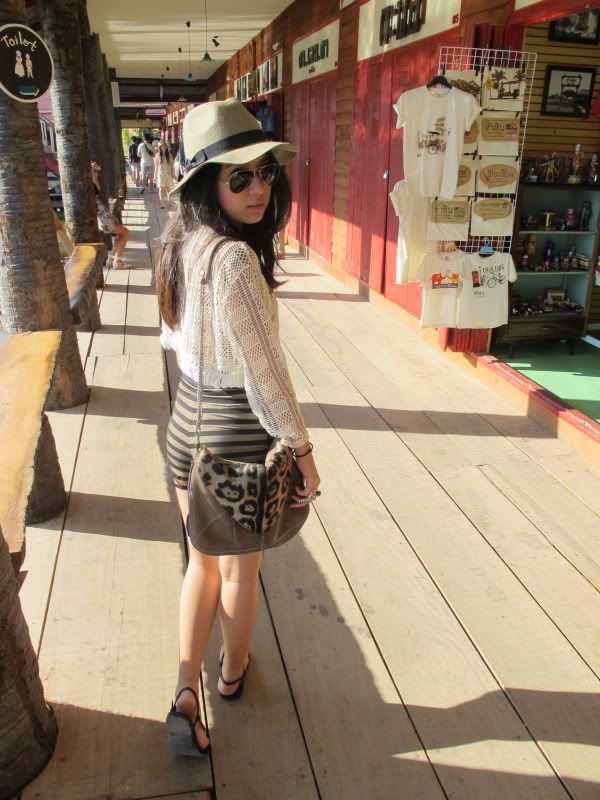 My last trip in 2011 was to Hua Hin.
Actually, I really wanted to go to the northern part of Thailand
since December was the only time in Thailand that
the weather is cold enough to enjoy the breezing wind!
However, no one wanted to go with me (poor me T.T)
so we all went to Huahin beach.
It was a fun trip.
Ironically, I didn't swim in the sea at all!, nor in the swimming pool.
Because the sea and the water were too cold to swim amusingly.
We spent most of our time drinking, chitchatting and eating! haha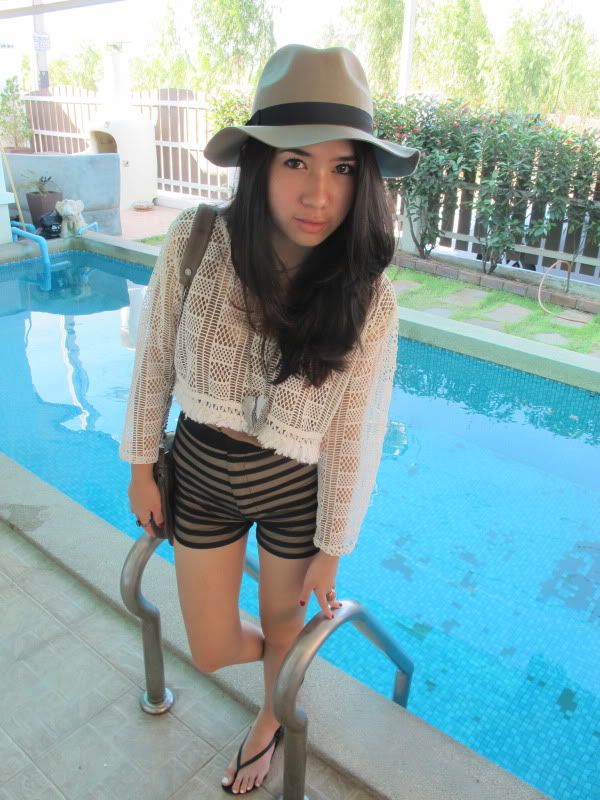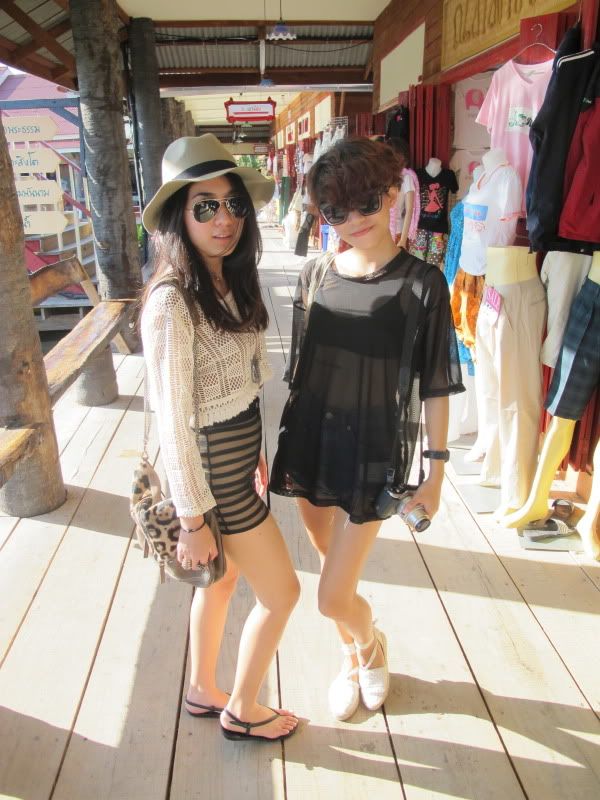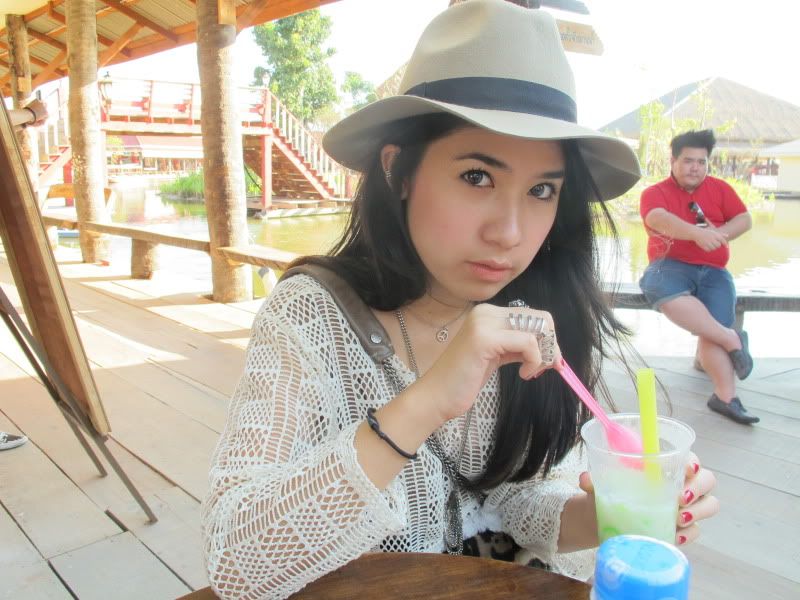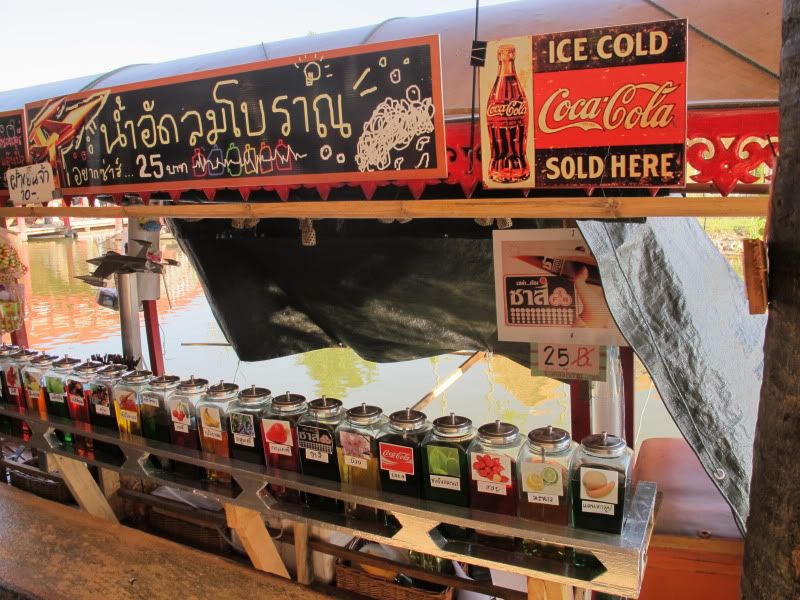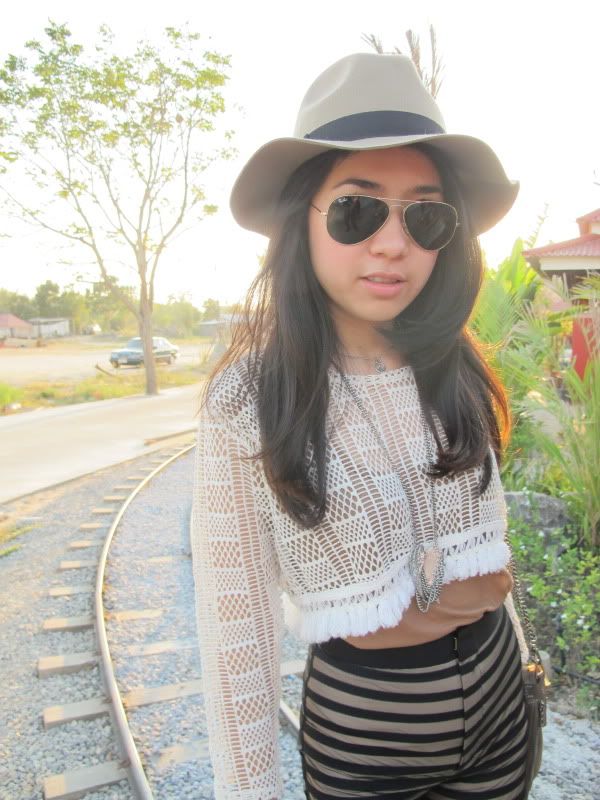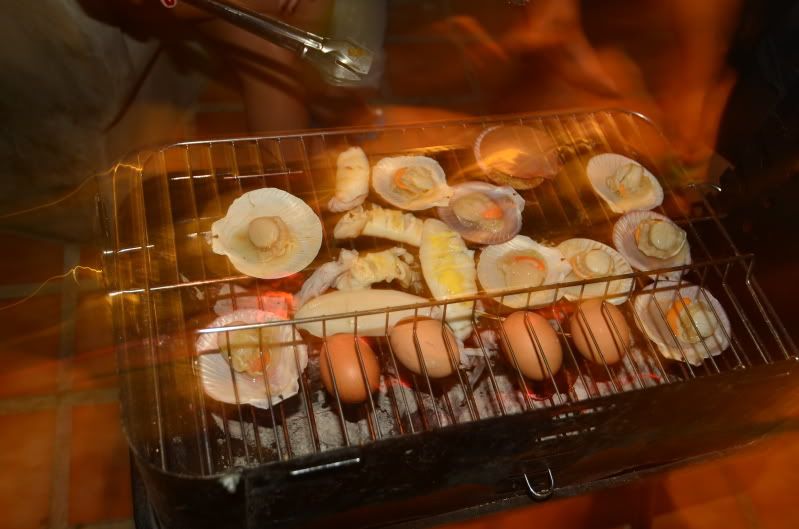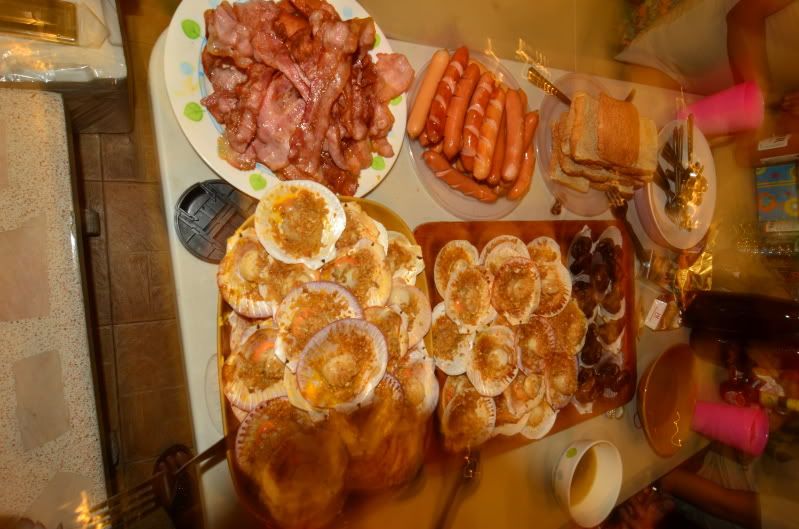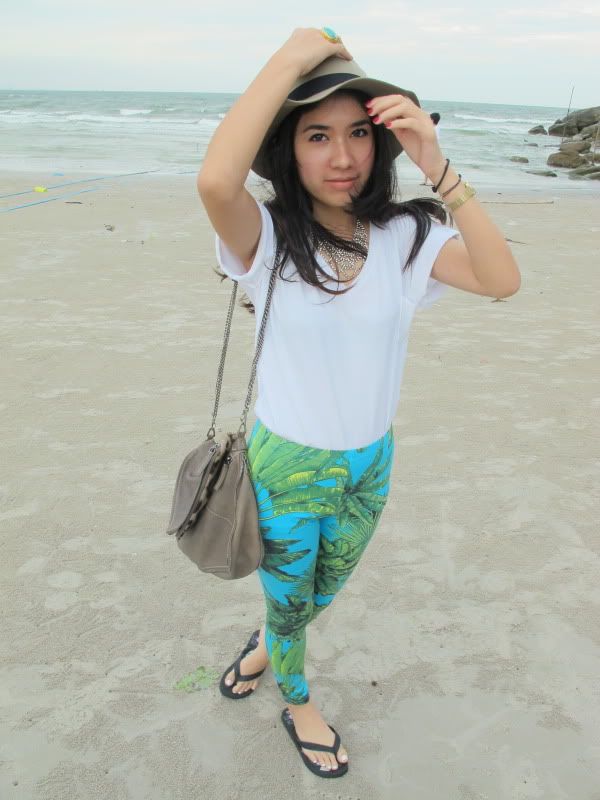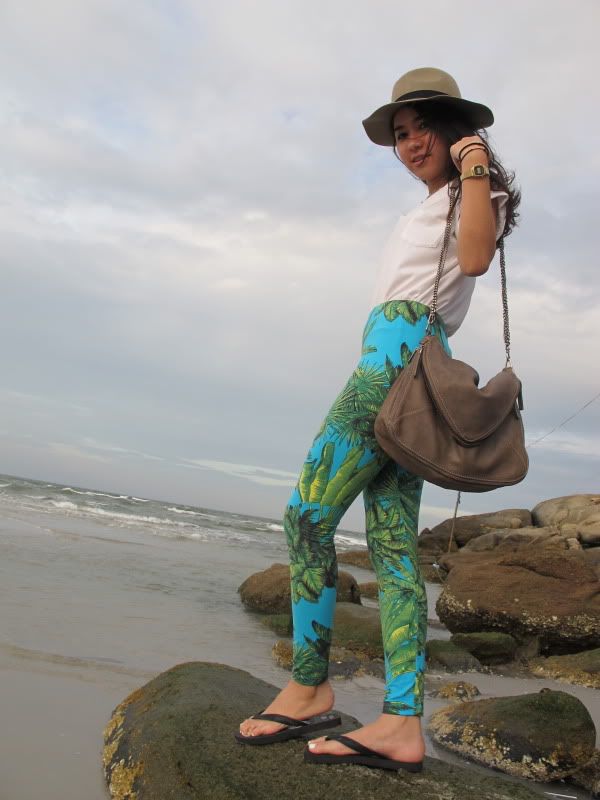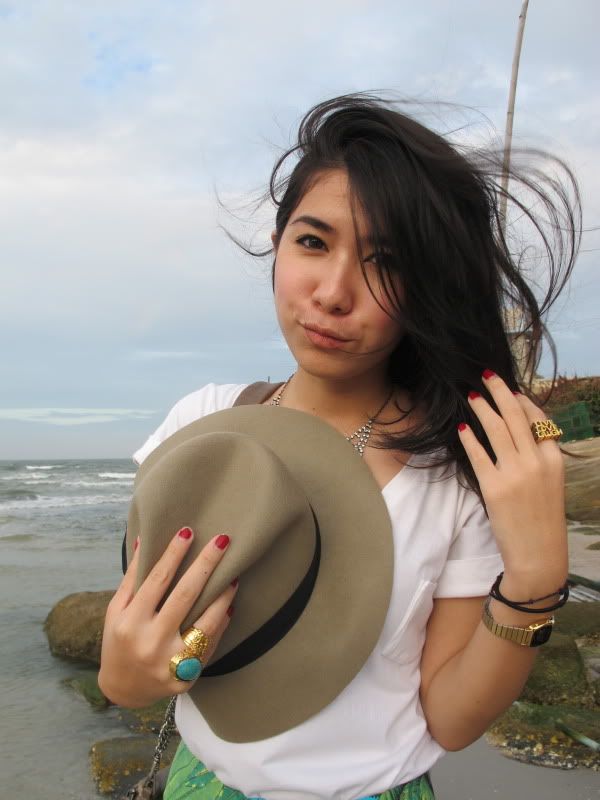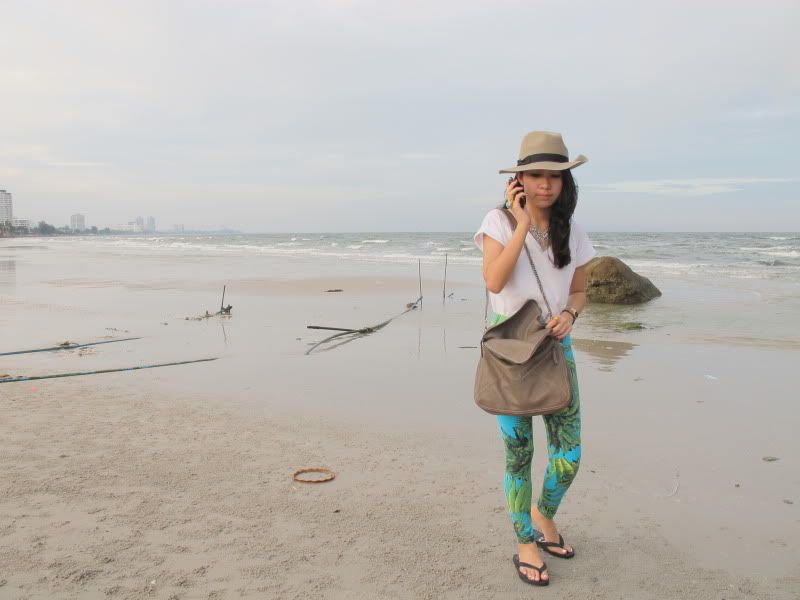 1st outfit: thrifted crochet croptop, vickteerut shorts, asos fedora hat
2nd outfit: versace for h&m palm tree leggings, ysl ring in turquoise
Photos taken by my boyfriend and my friend Tantham