Yeah Yeah! Versace for H&M leggings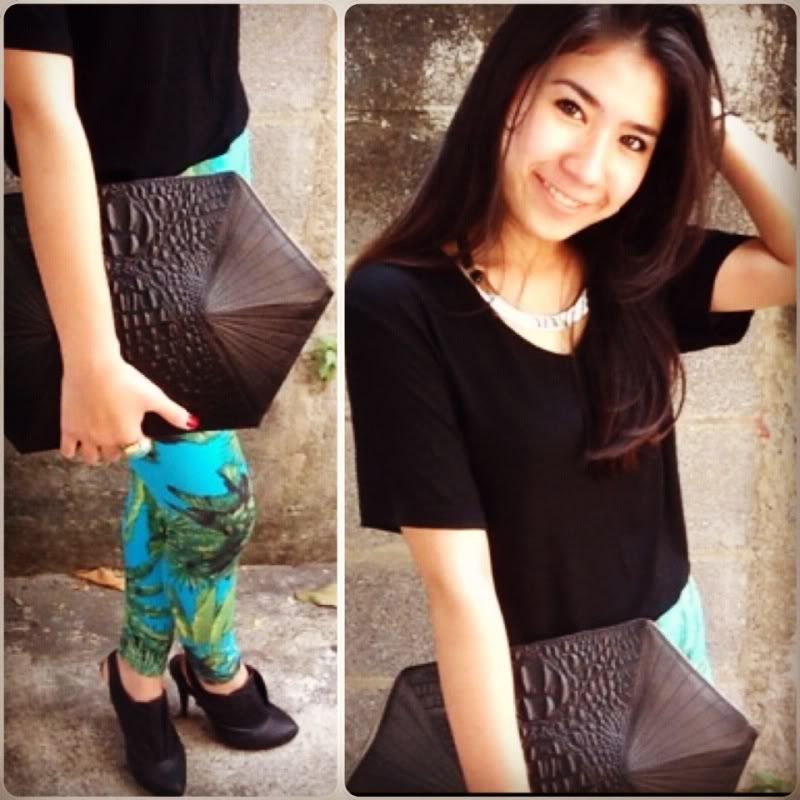 When you think of Versace, what comes into your mind?
Me? Gold, Dramatic, Old, and especially Rich and wealthy Thai old men.
(Sorry, the last one just got stuck in my mind the most lol)
NEVER EVER thought I would have any of Versace garments in my wardrobe.
but when I've viewed through Versace for H&M collection.
I just felt I need them, even not all of them, then just one of them.
and the item that caught my eyes the most is the palm-tree print esp in leggings.
and very lucky I am, my bestie's sister was in Japan and she grabbed the leggings for me.
(because other items were sold out already,
well, very normal for H&M-collaboration-with hi-end-brand collection, right?)
Anyway, even though a lot a lot of people stared at me yes stared!,
I still found the leggings awesome and gorgeous!
(Note: Sorry for the law-quality pictures, I didn't carry the camera lately, its too huge and too heavy lol)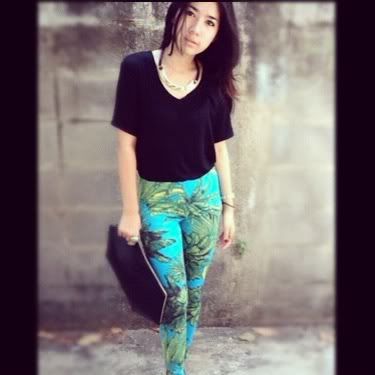 Oh yes! I almost forgot...
my clutch is from Sisiree (again) from my sister's brand
you can check it out
HERE!
Versace for H&M leggings, Sisiree clutch, asos heels, H&M gold necklace
By the way, if you use iphone and you play instagram, feel free to follow me!
My ig name is @sugarrichie