A Ponytail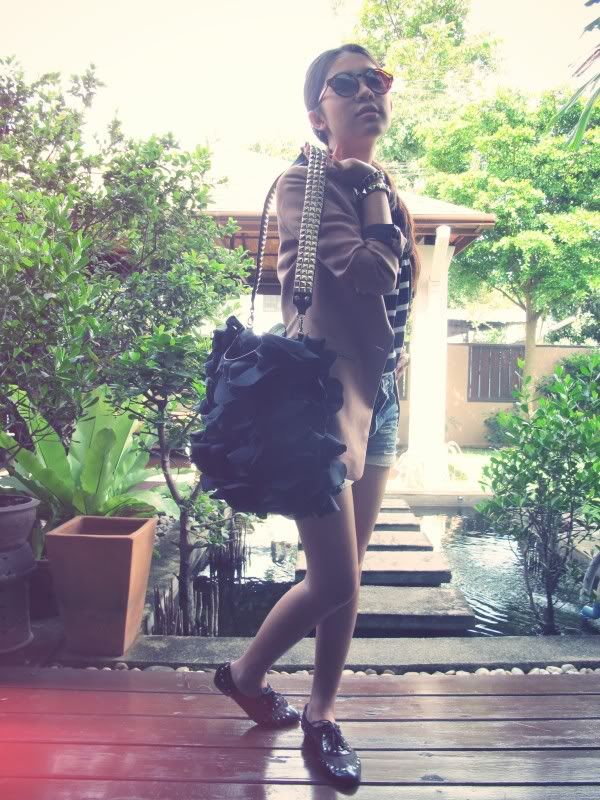 I am always a hair-down girl. I rarely do something special to my hair.
I meant putting something on it like a hairclip, hairpiece or headband.
bcuz I feel like I 'look' good with naturally curled hair down
But today I wanted to make a difference!
So, I did a ponytail and It turned out great.
Even a bit strange, I think its still cool to try!
This kind-of-messy ponytail makes me look a bit masculine, too.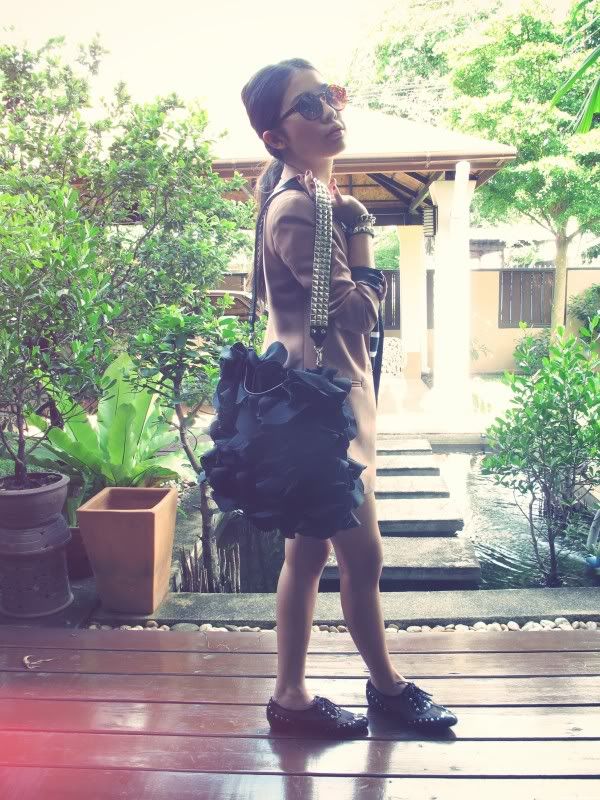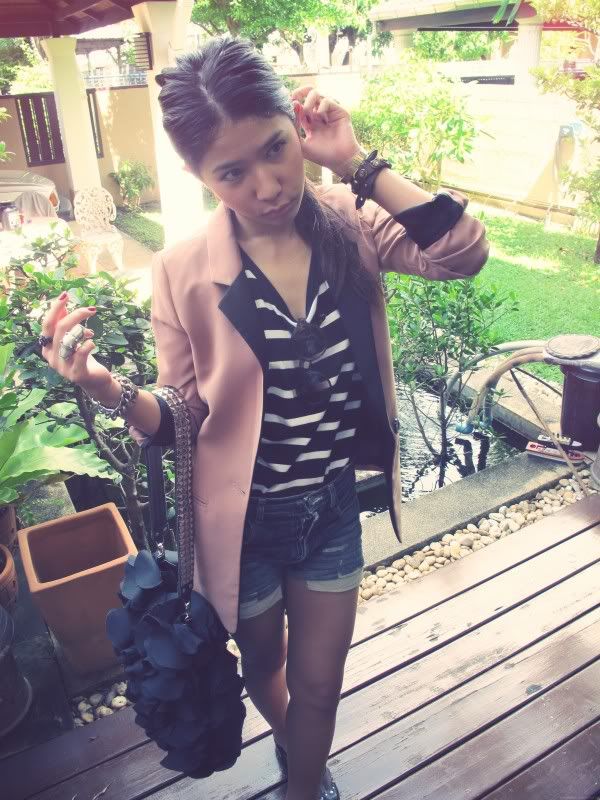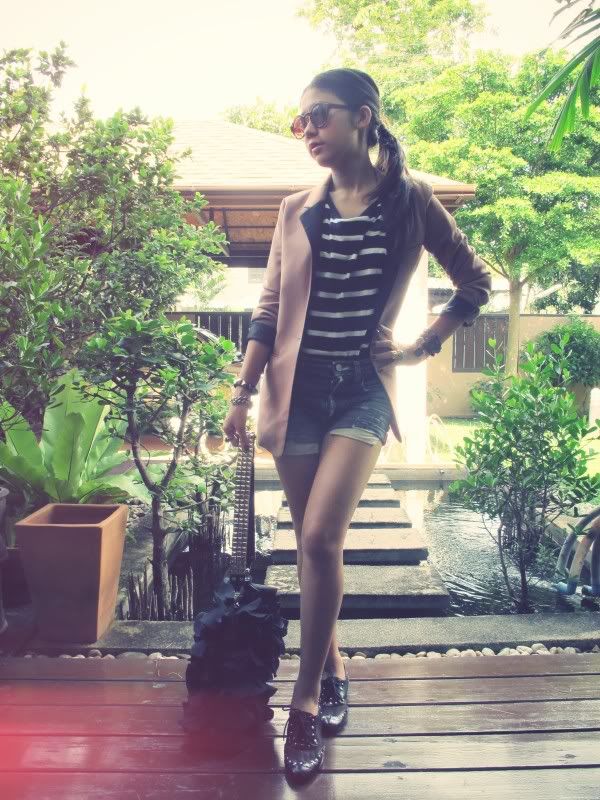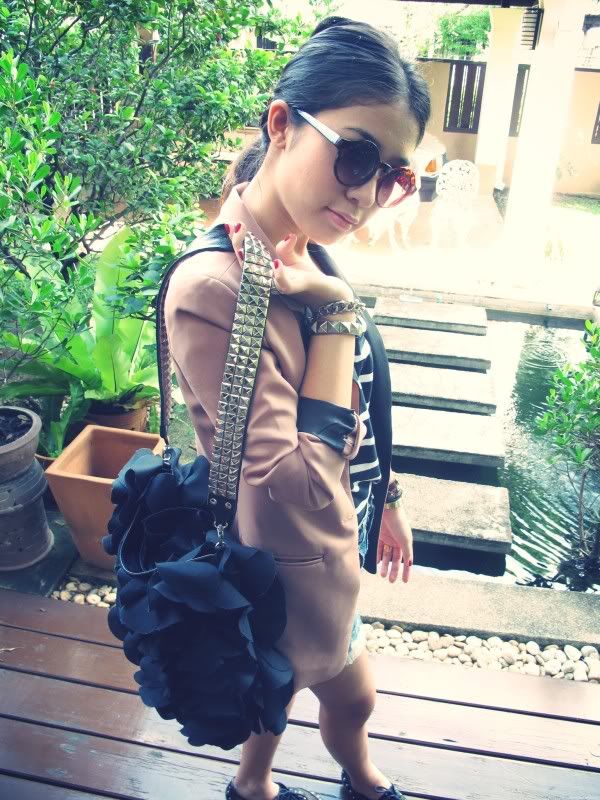 Topshop striped top, Blazer from HongKong, Levi's cutoffs, Jeffrey Campbell oxfords, GGUB bag
The Detail.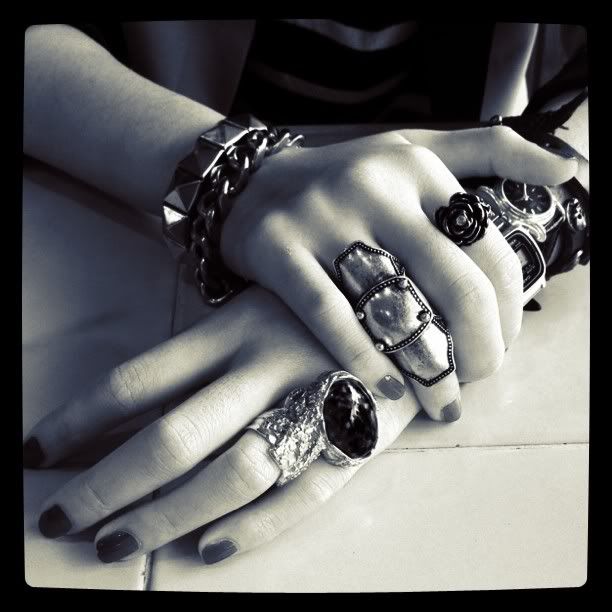 Rings: Yves Saint Laurent, Asos, SeventySeventh