A Night Out in Chonburi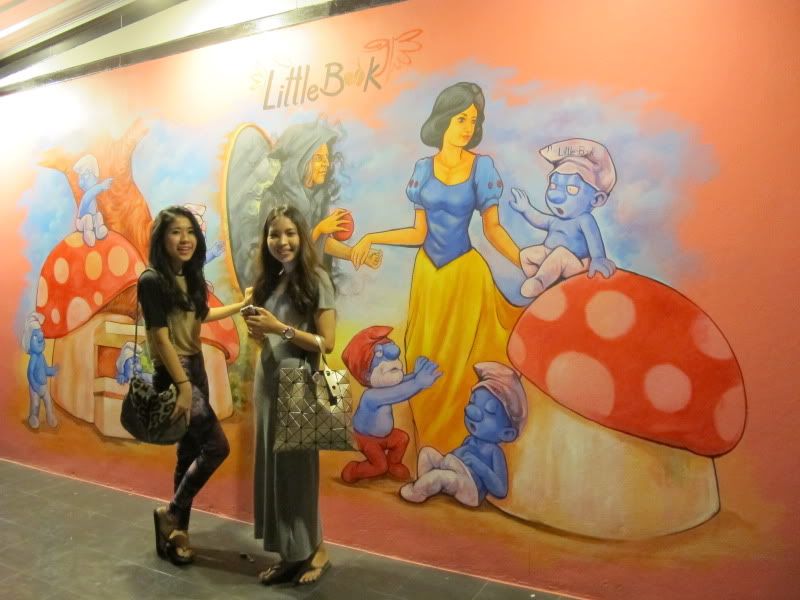 My second night in Chonburi, I took my mum and my sis to a local restaurant there,
I googled that it's good and yeah, google never disappoints me (at least yet)
Ok guys, If you're hungry at the moment, please leave this page,
'cause the photos are so....tempting..haha and all the foods are soo mouthwatering.
I don't think I can live without Thai food, I just love love love love it!
.
ร้านติดดิน ที่ศรีราชา
จานนี้อร่อยมาก "ข้าวผัดโฮ๊ะ" ข้าวผัดมันปู+กุ้ง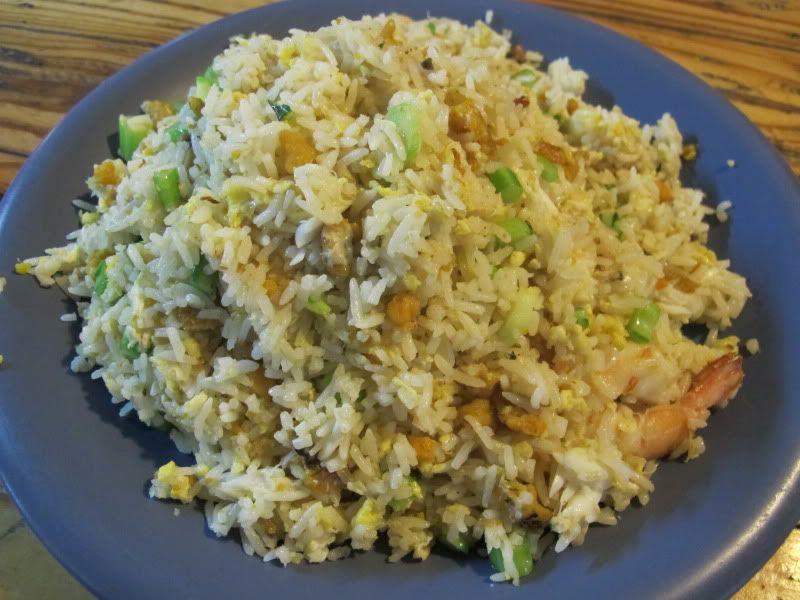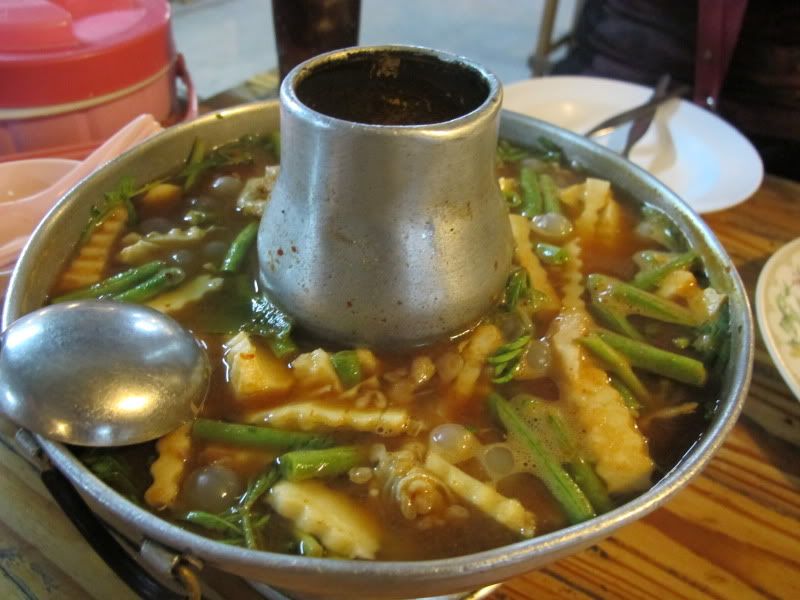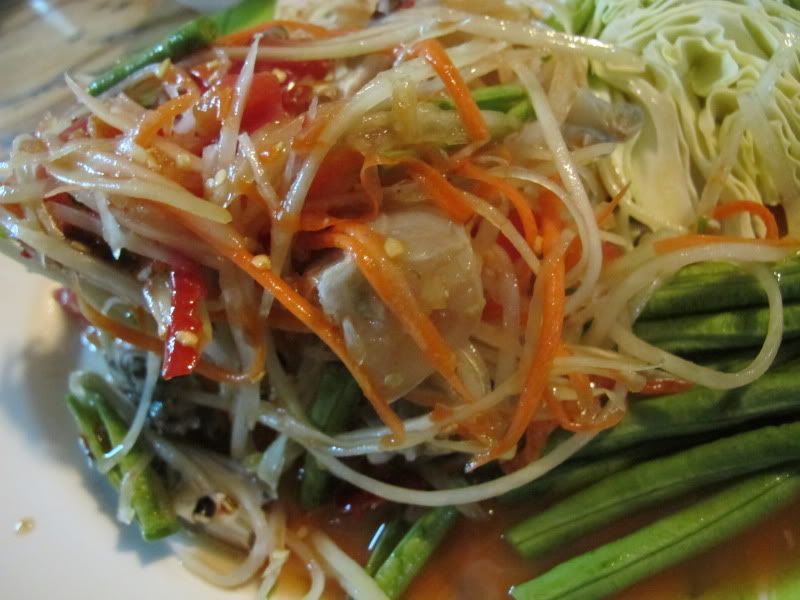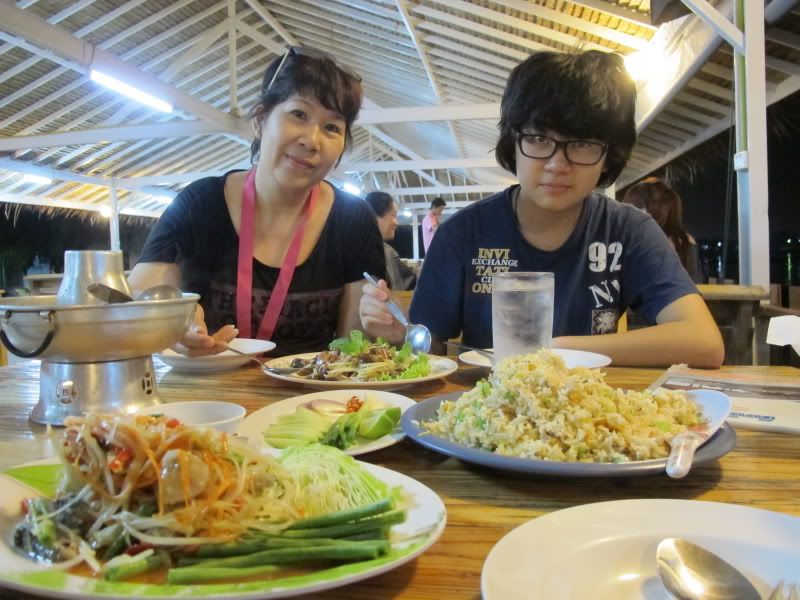 Later that night my friend Poupee, my boyfriend and I went to find some nice chilling place in Bangsaen
and found one cafe named "Little Book". It's kinda OK, not bad but not that good.
And it closes too early, only 11pm. o.o
.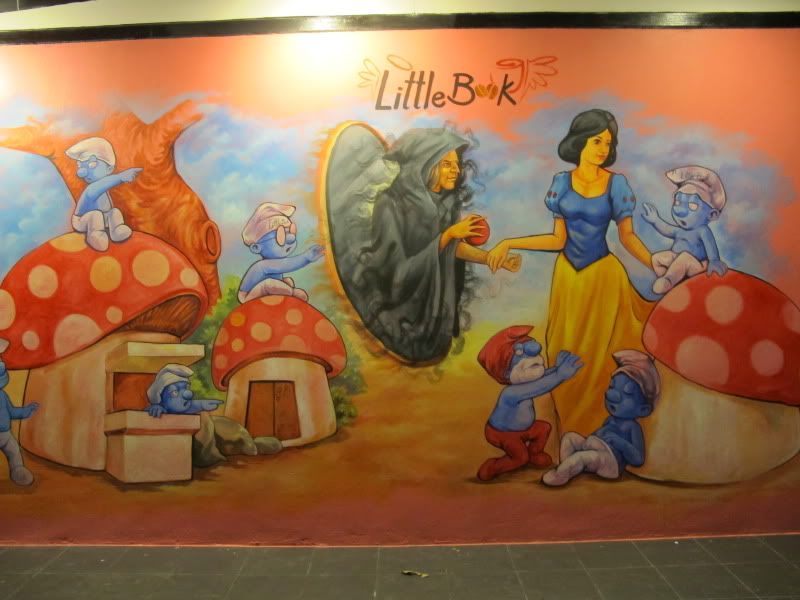 Cake and Beer? lol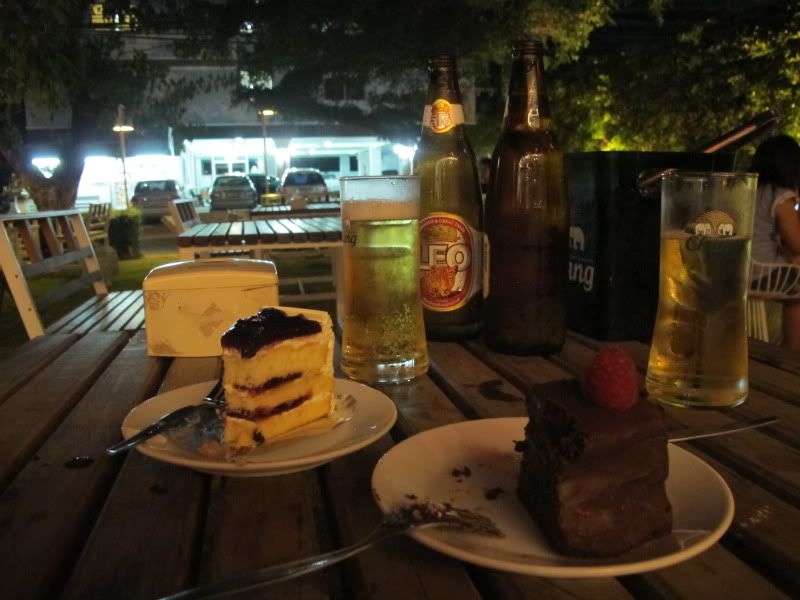 I really love my dramatic lipcolor, and its from Barry M in Shocking Pink.
I read a review that it's so similar to MAC Candy Yum Yum in Quite Cute collection.
If you're looking for a dramatic shocking pink lipstick, I really recommend this one,
but its very pigmented so you might find it hard to apply, especially if you have dry lips.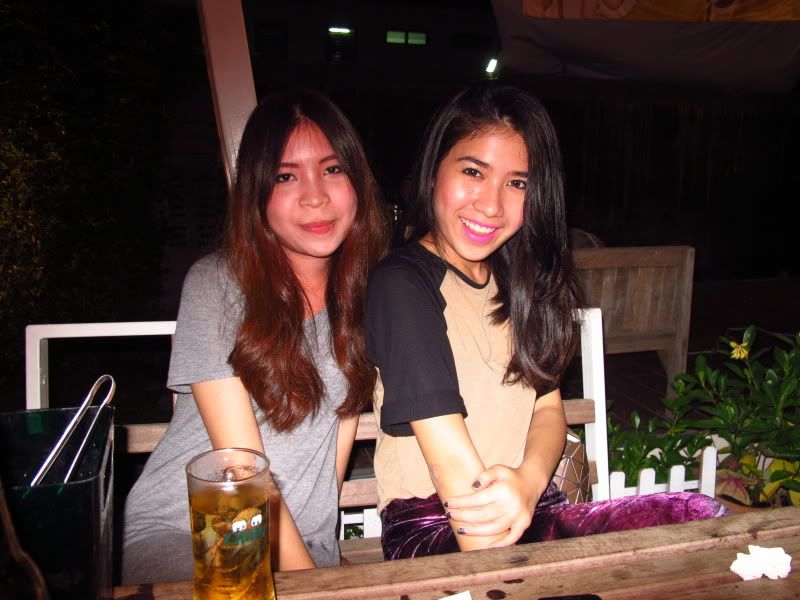 Talking about my outfit,
recently I am quite obsessed with anything velvet.
and yea I just got these leggings 2-3 weeks ago, can I still say "recently"? lol
I used to think that velvet is auntie and outdated and swear that I will never wear it..
but ...!!! I did wear it and I did love it. Such a hypocrite!? haha
Never say never right? :P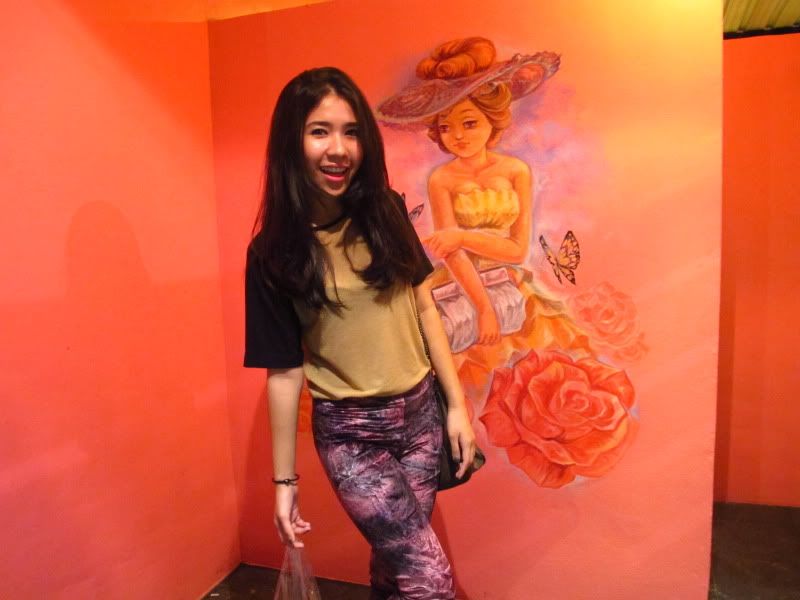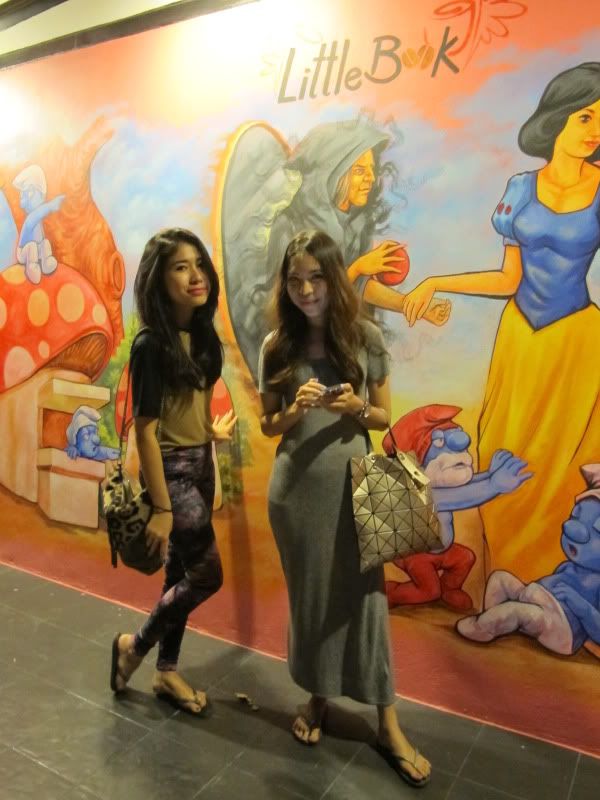 My outfit: Topshop sheer tee, Topshop velvet dyed leggings, Boyy Bag Snow Leopard Slash
Poupee's outfit: H&M dress, Issey Miyaki bag.