Due to the flood situation in Bangkok, I had to evacuate to Chonburi.
2-3 weeks ago, most parts in Bangkok were affected by flood from the northern part of Thailand.
And so was my home. That's why I had to (temporarily) move to another province,
which is Chonburi, because it's not so far from Bangkok and well provided.
So, I took advantage from this to...well at least relax myself with this beautiful and peaceful scenery.
(Sorry for the low quality in some pictures, 'cause they were taken by iPhone.)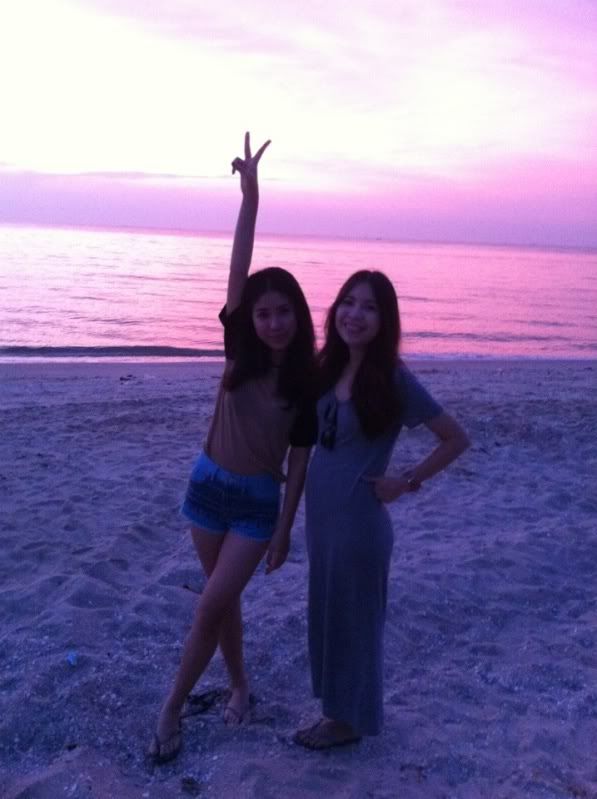 My outfit: Topshop sheer tee, Topshop embroidered short jeans, ray ban shades, havaianas flipflops