Shredded Jeans + Ad Long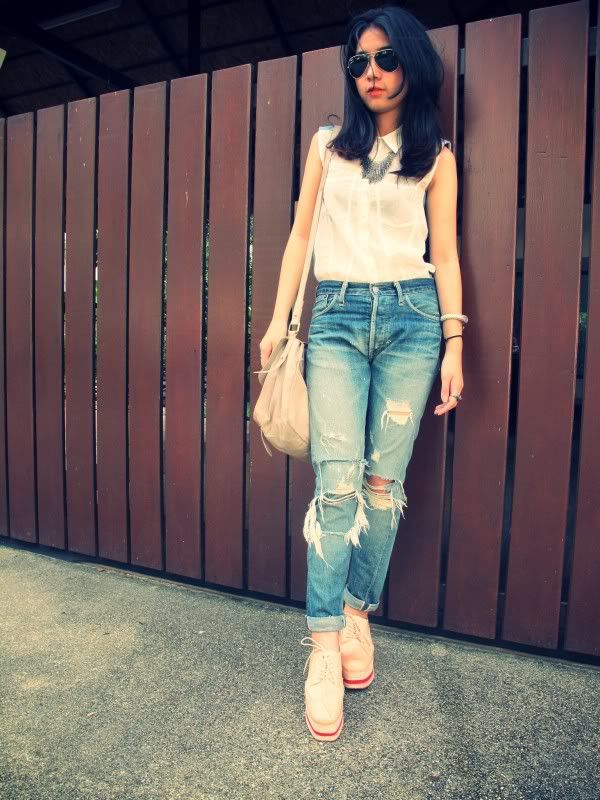 I was wearing sheer-white-contrasted-with-jeans top by Playhound and thrifted shredded jeans.
I completed the look with the infamous Ad Long and the classic ray-ban aviator,
adding some toughness with spiked necklace by forever21.
J'adore this top since the very first time I saw it. It's kinda tricky yet cute.
by the way, how are you doing lately my friends?
I can't believe how fast time goes, can you believe its September already?
this just reminds me how old I can quickly become. :S nahh!!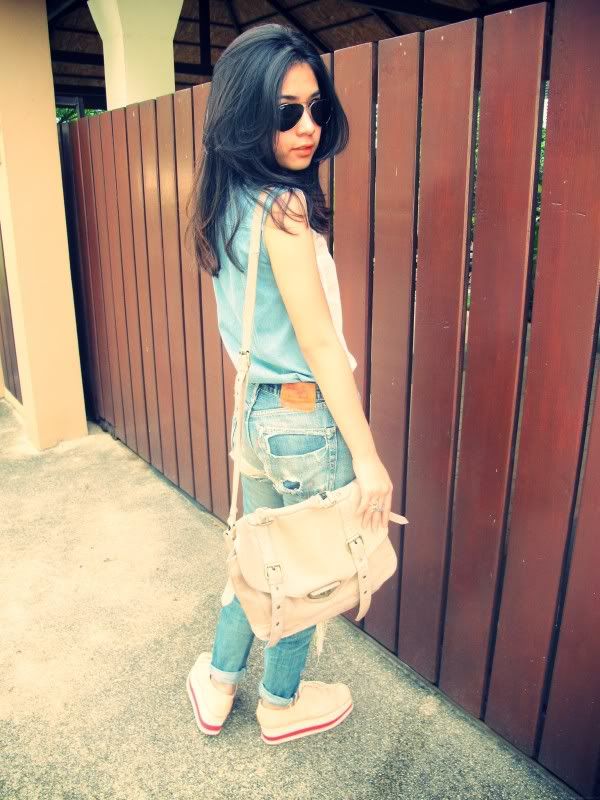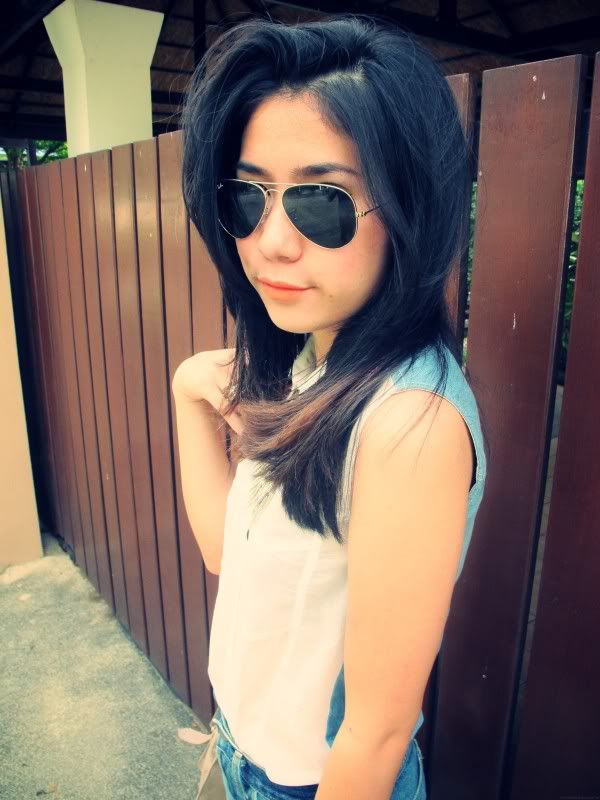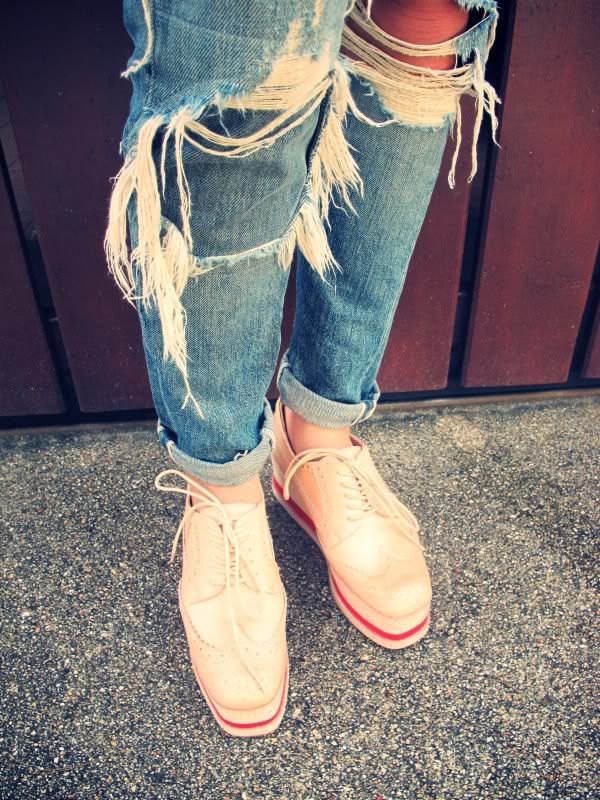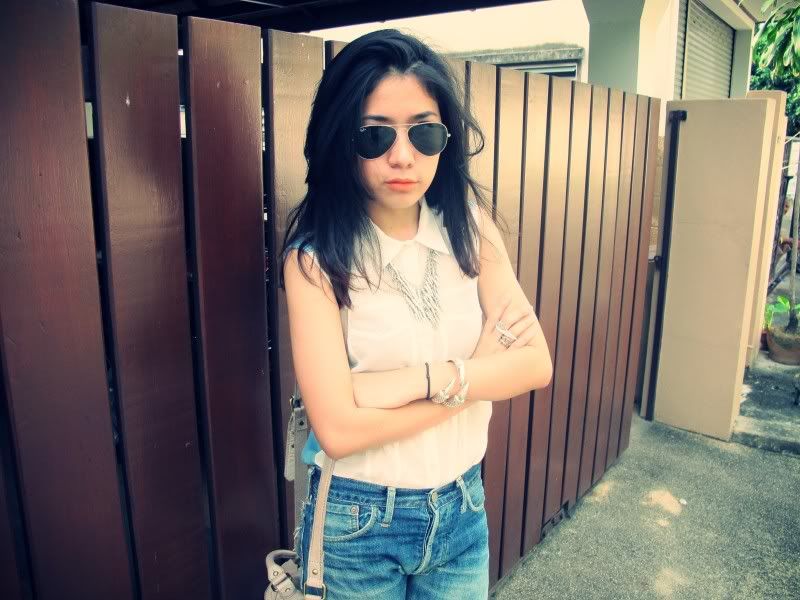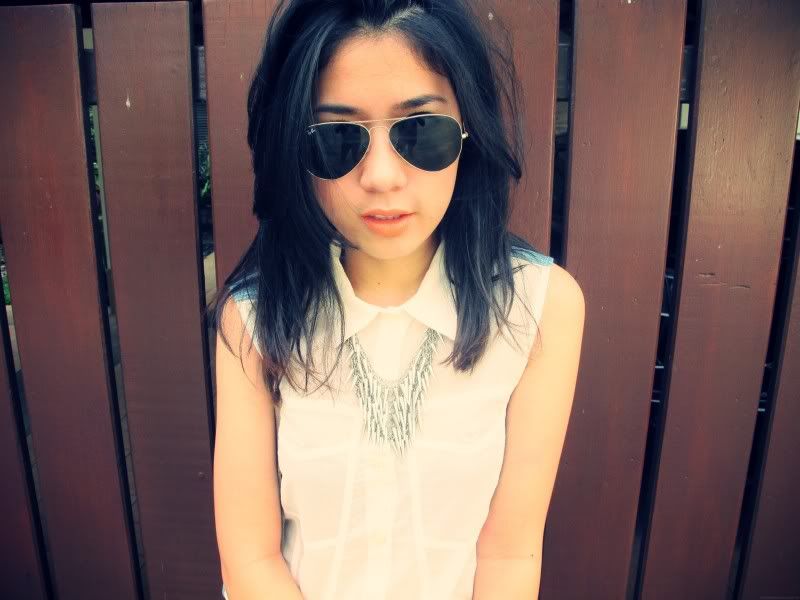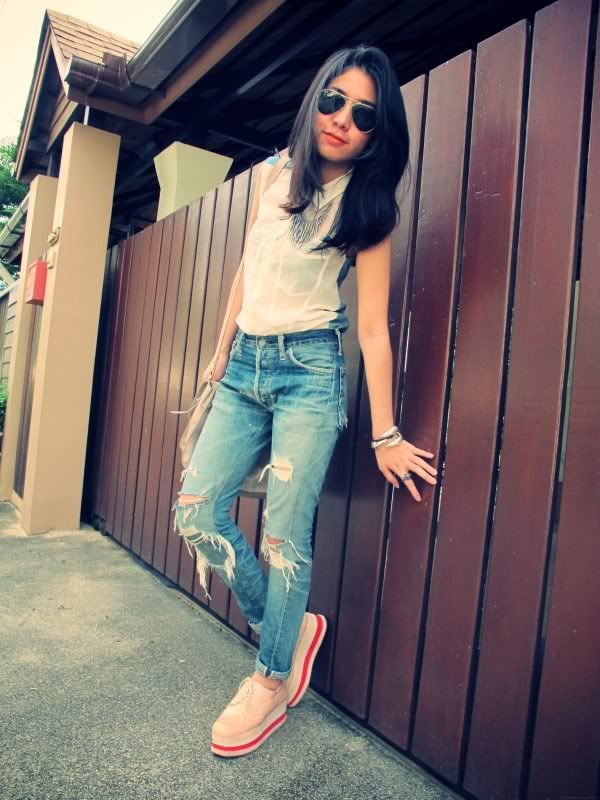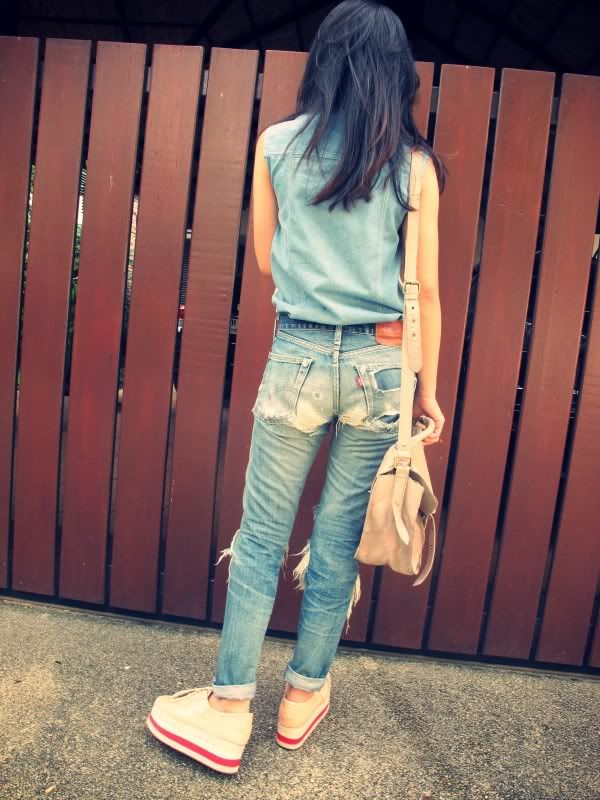 goooood bye!